(Companion Course to the Blended Learning with Google book)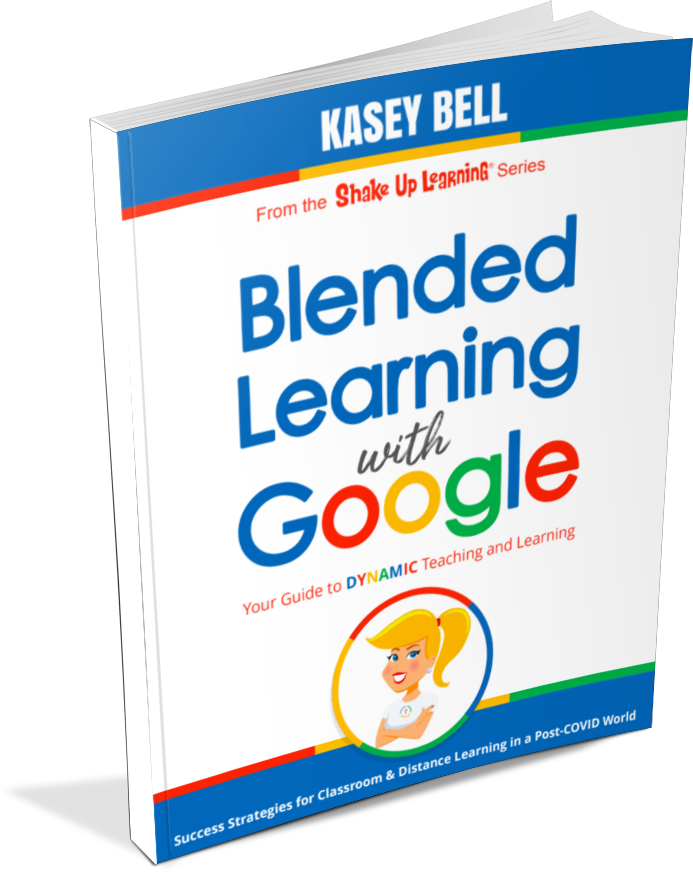 Ready for blended learning in a post COVID world? Say goodbye to boring lectures, sit and get, and the same old, tired projects. This course will show you how you can use Google tools to create dynamic, blended learning experiences for your students!
I have always believed that technology presents us with a unique opportunity in education, an opportunity to create more dynamic learning experiences for our students. We have to start thinking differently about our assignments. One-and-done doesn't cut it anymore. The learning needs to live, grow, connect, and go beyond traditional ideas. Think of Dynamic Learning, like blended learning on steroids! We need Dynamic Learning!
This companion course to the Blended Learning with Google book, will take the written page to the next level. I will teach you step-by-step how to create the learning experiences from the book.
ONLINE WORKSHOP
HANDS-ON VIDEO TUTORIALS WITH KASEY BELL
This course contains everything YOU need to transform your lessons with Google tools. Learn valuable remote learning tips, and become a Google pro!
Go at your own pace.
* Self-paced *
* Video-based lessons *
* PDF Downloads *
* Supporting Resources *
* Blended Learning Best Practices and Tips *
* 6 hours professional learning credit *
* Bulk license discounts *

* Get your whole team, campus, or district on board *

Let's dig in! This class is for all skill levels!
(Note: This course is for TEACHERS, not students.)
---
SPECIAL GROUP RATE!
Schools and organizations can enroll 26-100 participants for one low flat rate.
More than 500 participants? REQUEST A QUOTE