NOW 50% OFF

TO HELP SCHOOLS DURING CLOSURES
In order to help teachers and schools affected by the coronavirus-related school closures, we are offering 50% off for as long as we can afford to do so.
THIS OFFER HAS BEEN EXTENDED UNTIL MARCH 1, 2021!

MUST USE COUPON = homelearning
at checkout to claim the 50% discount.
This discount applies to single-users, and campus and district site licenses are now also 50% off!
Single-User License = $29.50
26-100 participants = $750 (Flat Rate)
101-500 participants = $2500 (Flate Rate)
More than 500 participants? REQUEST A QUOTE

MUST USE COUPON = homelearning

Request to Pay with a School Purchase Order Here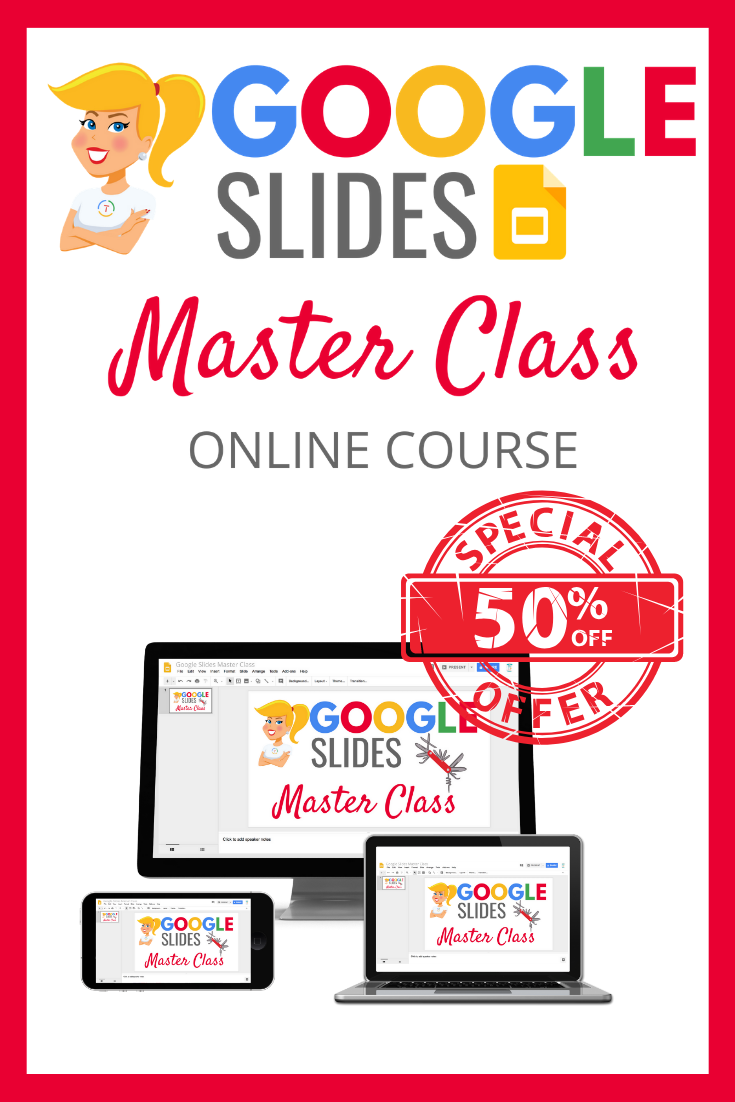 Supporting Small Businesses
Purchasing these courses helps support the HUNDREDS of free resources that Shake Up Learning provides--free ebooks, cheat sheets, podcasts, blog posts, lesson plans, templates, tips, tutorials, and more.
Thank you for supporting Shake Up Learning. We are a small, woman-owned business whose mission is to serve teachers.
---
BECOME A GOOGLE SLIDES MASTER!

I frequently refer to Google Slides as the Swiss Army Knife of the G Suite tools because it is capable of being so much more than a presentation tool. In this course, you will learn how to use Slides in new and unexpected ways in your classroom that will engage your students and make learning more dynamic!

K-12 teachers are going to LOVE THIS COURSE!
This class is perfect for beginner to intermediate users to take their skills to the next level and become a Google Slides Master!
(Prerequisite: basic knowledge of slides, how to access and create new slides.)