NOW 50% OFF
TO HELP SCHOOLS DURING CLOSURES
THIS OFFER HAS BEEN EXTENDED UNTIL MARCH 1, 2021!
MUST USE COUPON = homelearning
at checkout to claim the 50% discount.
This discount applies to single-users, and campus and district site licenses are now also 50% off!
Single-User License = $49.50
26-100 participants = $1250 (Flat Rate)
101-500 participants = $3500 (Flat Rate)
More than 500 participants? REQUEST A QUOTE

MUST USE COUPON = homelearning

Request to Pay with a School Purchase Order Here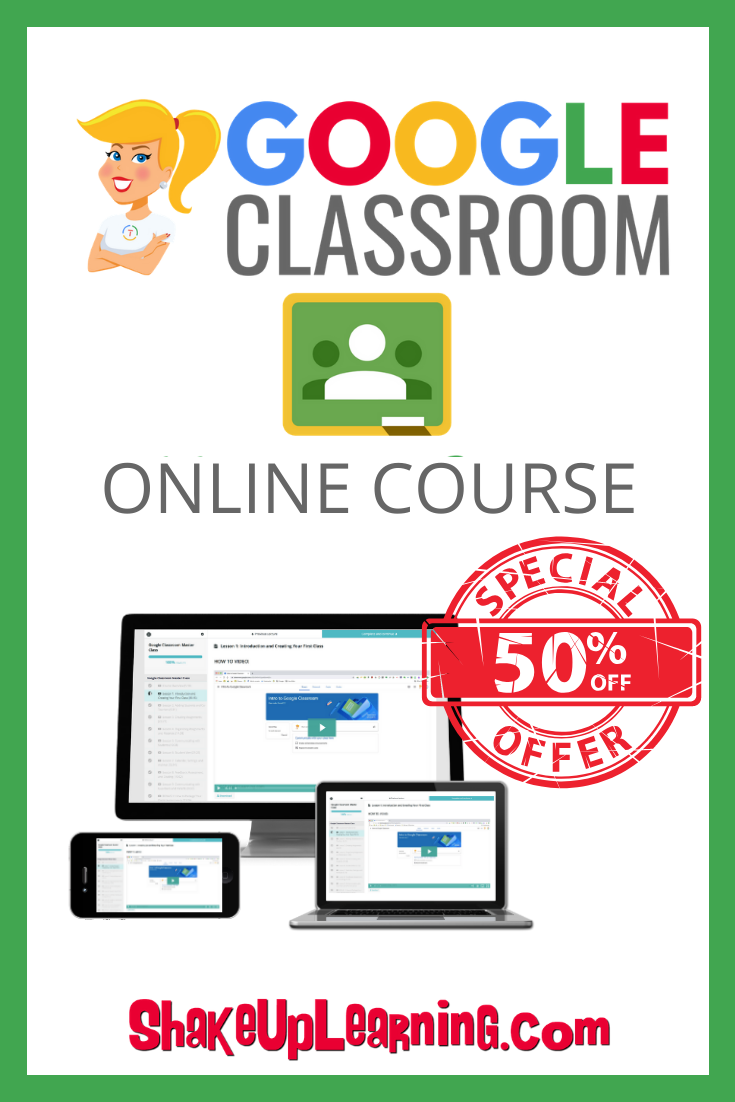 Supporting Small Businesses
Purchasing these courses helps support the HUNDREDS of free resources that Shake Up Learning provides--free ebooks, cheat sheets, podcasts, blog posts, lesson plans, templates, tips, tutorials, and more.
Thank you for supporting Shake Up Learning. We are a small, woman-owned business whose mission is to serve teachers.
---
BECOME A GOOGLE CLASSROOM MASTER!

Take your Google Classroom skills to the next level. This is the ultimate Google Classroom tutorial! This course will give you everything you need to get started using Google Classroom and best practices to help you make the most of this tool.

Perfect for beginner to intermediate skill levels! Consider this your video guide to Google Classroom!
NEW! Updated Lessons for 2020-2021 school year!